Panama City Beach boasts some of the most beautiful white sandy beaches in Florida. It's easy to burn an entire vacation with sand between the toes and saltwater in the hair. But there is another alternative: get in a Kayak or Canoe. There are both freshwater and saltwater spots from with to paddle nearby.
Let's float around the 5 Best Places for Kayaking/Canoeing Near Panama City Beach, Florida.
#1 Holmes Creek Boat Ramp (Culpepper Landing)
Located on Big Pine Ln, in Vernon, FL – about 50 miles from Panama City Beach is Holmes Creek Boat Ramp (Culpepper Landing). Holmes Creek boasts one of the most diverse paddles in the Northwest Florida Panhandle area.
Holmes Creek flows through a variety of habitats, from high sandy banks to low-lying swampland. The cool fresh waters and beautiful shady scenes offer a pleasant break from the emerald waters and white sandy beaches of Panama City Beach, Florida.
#2 Coldwater Excursions
According to their website, Coldwater Excursions provides guided boat tours of Holmes Creek, Econfina, and the coastal Dune Lakes. Of course, you can also rent your own kayak or canoe here.
Coldwater Excursions provides beach gear rentals in PCB and the 30A South Walton area. Those locations include Rosemary Beach, Seaside, Seacrest, Seagrove, Allys Beach, Inlet Beach, and Santa Rosa Beach.
#3 Friends of Camp Helen-Kayak Rental
Located on Panama City Beach Pkwy, Friends of Camp Helen-Kayak Rentals rents Kayaks from $50. Of course, you're renting kayaks here to enjoy the beautiful Lake Powell – the largest coastal dune lake in the Panhandle, at 174 acres.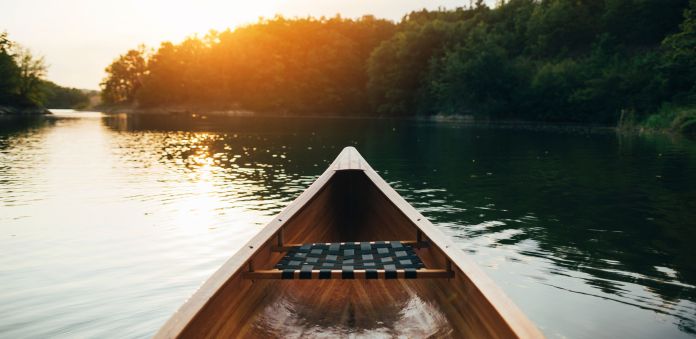 #4 Blue Springs Recreation Area
Located 63 miles from Panama City Beach in Mariana, Florida, Blue Springs Recreation Area is listed as a First Magnitude Spring of Florida. It supplies water to a 202-acre reservoir and nationally recognized fishing spot known as Merrit's Millpond.
For the last forty or so years Jackson County has leased the primary spring of Millpond and managed it as a recreation area including swimming and picnicking as well as limited SCUBA training and exploration. Also, Merritt's Millpond serves as one of the county's most popular fishing and boating spots.
#5 Shell Island Shuttle
Shell Island and St. Andrews State Park are two popular destinations near Panama City Beach. At Shell Island Shuttle you can take a shuttle to Shell Island. Or you can be more adventurous and rent your own pontoon boat and water sports gear.
You can also get to know the local bottlenose dolphins by taking a Dolphin Tour. Stay up to speed on all the hot spots and sweet destinations in Florida.
Return to Travel Hop regularly for all the latest travel news and updates.