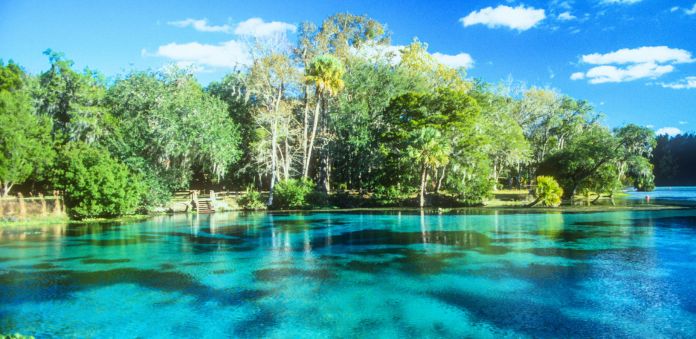 Destin, Florida is home to some of the most beautiful white sandy beaches and emerald oceans in the United States. However, everyone gets tired of the beach and sun eventually. Don't they? 
Fancy something cooler – much cooler? You'll be ecstatic when you see what we are about to reveal. We'll show you 7 Natural Springs Near Destin, Florida. 
#1 Morrison Springs County Park
Situated 52 miles from Destin is Morrison Springs County Park. It's one of the top spots in Northwest Florida for scuba diving. It has a diversity of fish species and cypress tree knees open for exploration. 
Prepare to be cooled with the temperature of the clear water hovering between 65℉ and 68℉ all year. On land, there is a boardwalk for taking a stroll through the beautiful and serene park and watching for wildlife.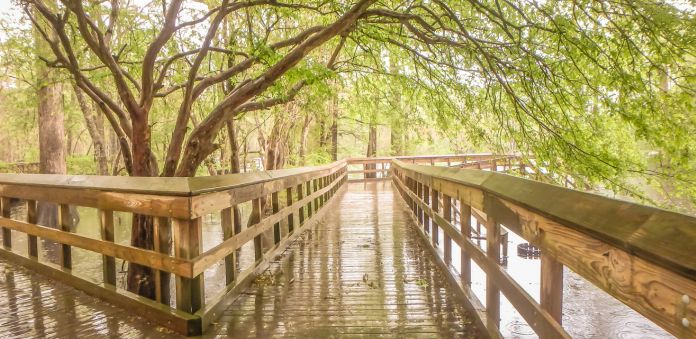 #2 Edward Ball Wakula Springs Park
Edward Ball Wakula Springs Park is a bit further from Destin at 143 miles. But after baking in the sun and sand, 143 miles doesn't seem so far for the cool clear waters and shade of Wakulla Springs. You'll want to swim in cool, refreshing crystal-clear water. 
Notably, Wakulla Springs are the largest and deepest freshwater springs in the world. The historical Wakulla Springs Lodge, built in the 1930s by the original owner of the springs, offers many room options if you choose to sleep over. 
#3 Ponce de Leon Springs
Located just 54 miles from Destin, Florida, Ponce de Leon Springs sits at a cool 68℉ all year long and the water is refreshing and cool. Trails around the springs are available for hikers, nature lovers, or those who simply need to step away from the swimming ruckus. 
Teaming with wildlife like deer and tortoise, the park is also home to some alligators and bats. If you're lucky, you'll get to see some. 
#4 Vortex Springs
Vortex Spring is a recreation, camping, and diving park located near Ponce de Leon, Florida. Not only is there a zipline from which to ride off and drop into the refreshing water, but Vortex Spring Adventures also offers a playground, plus kayak, and other boat rentals for visitors to use. 
There is a dive training facility on-site and trained divers can also explore the park's underwater cave system with certain limitations. Overnight camping is available as well at spots with water and electric hookups if glamping is more your speed. 
#5 Jackson Blue Springs and Recreation Area
Jackson Blue Springs and Recreation Area is situated just over a hundred miles from Destin, Florida. The spring flows into Merritt's Mill Pond which offers swimmers a huge area in which to swim around. 
Be sure and stay up to speed on all the hot spots and sweet destinations in Florida. Return to Travel Hop regularly for all the latest travel news and updates.