Detroit, Michigan rose to prominence as "Motor City" in the wake of World War I, becoming one of the world's wealthiest cities during the post-war auto industry boom from the auto plants. But that is far in the past and the city that once rose to prominence has fallen far and is now experiencing a resurgence. 
However, many of the bones from the city's past glory still remain, reminding the city of what it once was. Detroit has changed vastly over the last decade, despite having one of the highest poverty rates in the nation. So, let's take a look at All the Closed Down Auto Plants You Can Visit in Detroit. 
The Fisher Plant
Located at 6051 Hastings St in Detroit, the Fisher Body Plant No. 21 is a 600,000 sq ft plant that was built in 1919. The plant has stood empty since its closing in 1993. Currently, it's set to become housing.
According to developers and city officials, the property is to be transformed into more than 400 apartments. There will also be a retail space under a redevelopment plan. But you can still visit the location and see a little bit of Detroit's history.
Hudson Motor Car Co. Plant
The Hudson Motor Car Co. Was first incorporated in 1909. The company later hired auto plant master Albert Kahn in 1910 to design this factory at East Jefferson and Conner and production was moved there in 1912.  
Soon the much larger factory was producing 100 cars. The plant is currently a warehouse and though no longer used to build cars – it's not clear that it is vacant. You can visit the site, but should not enter.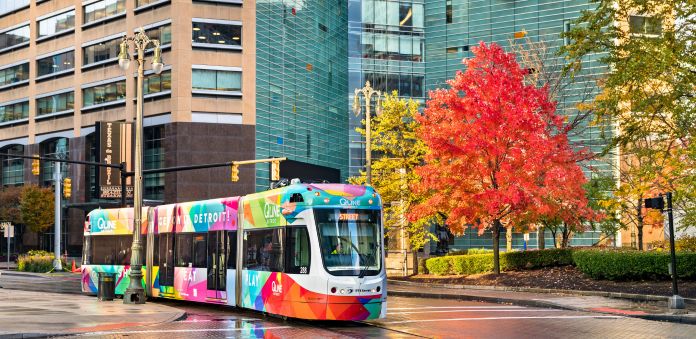 Highland Park Ford Plant
The Highland Park Ford Plant is a former Ford Motor Company factory. It's located at 91 Manchester Street in Highland Park, Michigan, seven miles from Detroit. The plant was once the production facility for the Model T car and the first factor in history to assemble cars on a moving assembly line. 
The plant is currently still owned by Ford and used for storage. However, a local Highland Park association gives tours through other factory buildings allowing visitors to "walk in the steps of Henry." 
The Packard Plant
The Packard Plant was built in 1911. It's where luxury cars were made by the Packard Motor Car Company and later by the Studebaker-Packard Corporation. It was set for demolition earlier this year but for unknown reasons, the demolition was halted. You may still get to see it if you visit soon.  
Be sure and check out these plants as well as these derelict buildings in Detroit before they crumble. Stay up to speed on all the hot spots and sweet destinations.
Return to Travel Hop regularly for all the latest travel news and updates.